Welcome!
The refrigerator is where we post things we are proud of and want prominently displayed.
FridgeWorks wants to create designs you'll proudly display on your fridge too.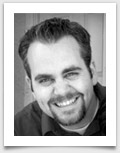 Jeffrey Whitehead is a designer based in San Diego, California Salt Lake City, Utah with over 30 years of experience — some of it in design. He is passionate about beautiful, clean, usable, and effective designs. With his creative super powers, obsession with detail, and eye for quality, Jeffrey is helping the world become a more beautiful and functional place — one project at a time.
When he's not designing, or writing in 3rd person, Jeffrey enjoys spending time with his wife and three kids, pretending to be a chef, and rocking out.
Have a project in mind? Contact Jeffrey to have him help you with any of the following:
Design
Web Design, Print, Branding & Identity
Web Development
HTML, CSS, Javascript, SEO, CMS, Wordpress
Flash & ActionScript
Applications, Banners, Games, Animation, Video
Video
Motion Graphics, Web Video, Compression, Editing
The End